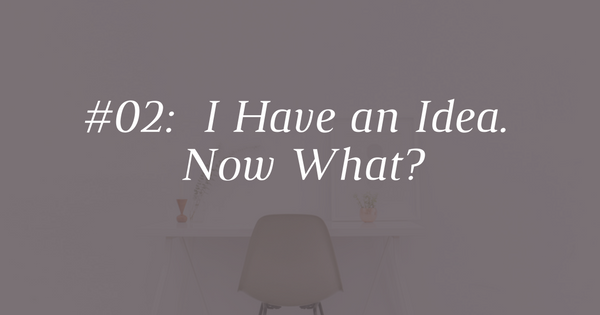 This post may contain affiliate links. Please read my full Earnings Disclaimer for more information.
I have an idea but how do I start to make money with it?
Ok so once you have your idea or maybe you've had an idea but didn't know where or how to start.
Well, you can start in a couple of different ways and there are loads of ways to make the money.
The easiest way to start with little to no money is Facebook & Instagram. I talked about this a little in Episode 1 and I want to go into detail here.
This is just a starting point, you will need a website eventually. But this can take off some of the pressure and overwhelm of having everything figured out from the start. And get you to take action.  All you need is a smartphone.  No fancy equipment or backdrops.  
Step one
Create a Facebook page or Instagram feed
Invite your friends to like it or to follow that you think would be interested in that topic
Set up a PayPal account or a way to get paid
If you are creating and selling products, like jewelry or bows then you should also set up your Etsy shop or some kind of shopping cart
Step two
Start doing FB lives/posts or IG Stories/posts about that topic
Start participating in FB groups and offer up your help anytime you can…don't be spammy and just post your stuff…they'll probably kick you out but this is a real way for you to get your name out there an start becoming a known expert in the area or topic that you have chosen
This is going to start building an audience for your topic and make sure that you love this topic and get you pumped to start serving your peeps with awesome and amazing content and services or products.
Step three
Up until now, you've been doing rocking it on Facebook or Instagram and that's awesome but there's a downside to that…You don't own your platform. They could change the rules at any given time.
Now it's time to get serious about it and create a website and build your brand.